Well, this morning we were supposed to leave at 8am on a flight to Atlanta for the Atlanta Gift Market.... and thanks to the crazy amount of snow over the past few days... our flight was canceled. Luckily, we were able to re-schedule for a flight later this afternoon - fingers crossed it's on time! It's already cut out set-up time for our booth down to one day! Yikes~ So since I find myself trying to pass time until my next flight is confirmed... thought I'd do a little online shopping for you folks. So let's talk curtains! Here's some of my favorites right now to go with our different
crib
&
big kid
bedding collections. I LOVE these
linen-ish curtains
from Anthropologie. They have origami like folds that show pops of a paisy pink print! And assuming you paint your entire room is painted pink (as most preggo's with little girls do)... the linen colored curtains will be a neutral and beautiful addition to a
Modern Vintage
inspired room! They come in 3 different lengths 84"-108" and range from $79-$99. Not bad for vintage looking peek-a-boo curtains!
Design Suggestion:
Remember, to really show off colors in a room that's already very PINK - use other colors in your wall art, curtains, and decor to show off the variation of color in the room.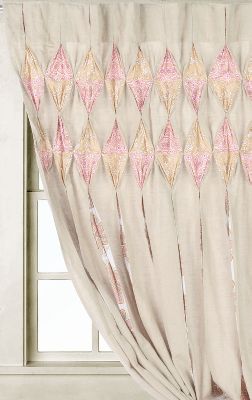 A fun find for the gender neutral or boy modern vintage room... i'm loving these
embroidered silk panels
from Anthropologie too! They fade from black to burgundy, come in FOUR lengths (63-108") and... drum roll... they are ON SALE! (
$99-129 sale price
, reg price $208-$268)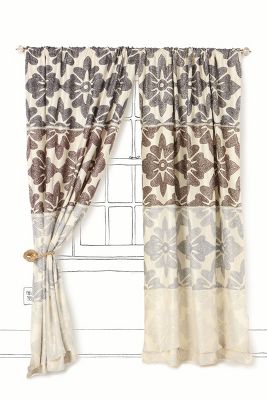 Designing a little girl's
Luxe nursery
? These soft grey
waterfall ruffle curtains
would add a soft touch to the bold prints of the Luxe Collection! At 84" long, and only $78, it adds a feminine touch to the funky collection.
Or working on a
little man's Boutique room
with POPS of orange? Check out these
ombre orange curtains
from UrbanOutfitters.com! They come in 84" panels and are only $34!!!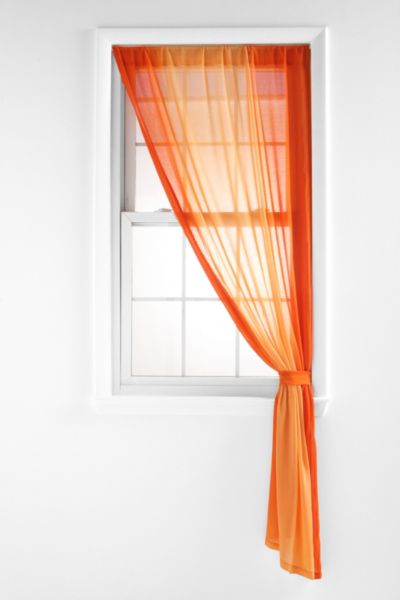 Adding emerald green to the nursery? Several of our bedding sets (Like the
Classic Boy
and
Boutique Boy
) allow you to accent with the beautiful
kelly
green hue... Check out these
woodblock printed panels
, they come in 2 lengths (63-84") and are only $32-$38!
Okay, that's it for now! Hopefully my morning waiting for a new flight has helped someone add a little more personality to their nursery and/or child's room. Because if there's ONE THING i hate most... it's wasting time! :-)
Have a great week, and check back for updates from our
Atlanta market
adventures!
---
1 comment
---
---